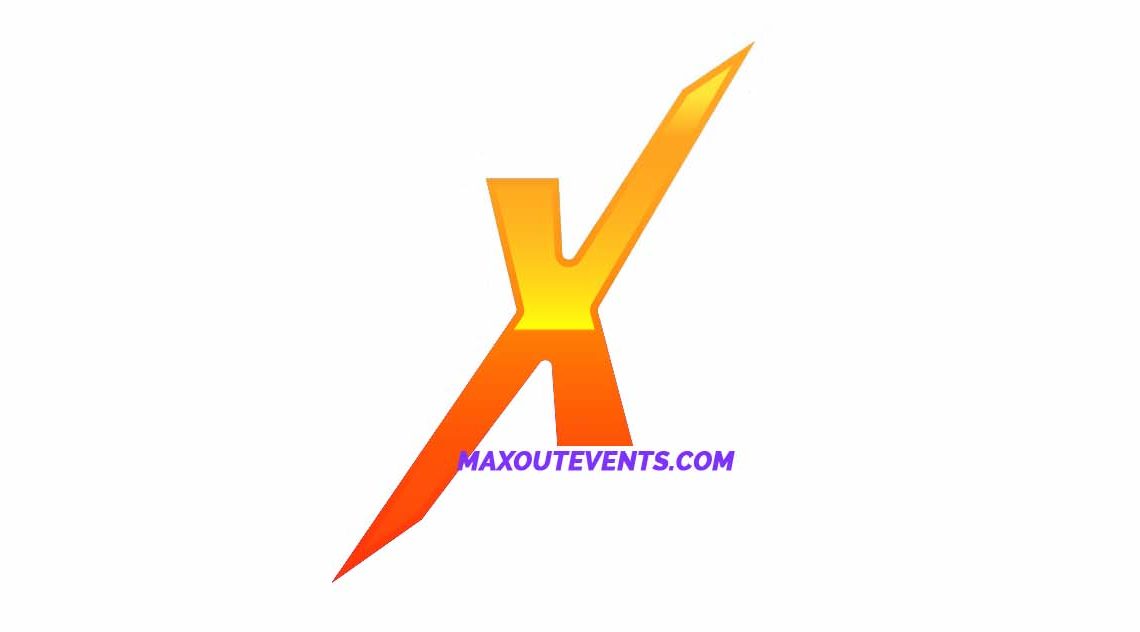 Travel Information
COVID-19 UPDATES
MaXout WILL BE in-person and spectators allowed for the May 2021 MaXout Lanakila Championship at the Myrtle Beach Sports Center in Myrtle Beach, SC. This event will be held on May 16, 2021. We will be exceeding local guidelines to provide as safe an environment as we possibly can.
MaXout bid recipients from the 2019-2020 season from our partner events: YOU KEEP YOUR BIDS.
While keeping the bids, we also want to provide a bit of extra flexibility for you. We understand some teams, as well as the athletes on those teams may change. We are opening your bids (those received in the 2019-2020 season) to be gym specific instead of team specific. This means, if you were awarded a Lokelani bid for your J3, an Ilima bid for your Y1 and a Mokihana bid for both your M1 and S1 you'll be able to choose which of your teams use which bids this season. If your Youth 1 team no longer exists but your Junior 1 team is great, then use the Lokelani bid for your Junior 1. If you can't remember what bids you earned, send us an email and we will give you an update.
Registration is now open! Let us know you'll be accepting your bids at any point, but you have to register your team(s) by April 17th and pay your invoice no later than April 30th.
Do we have to stay at a particular hotel?
No! We do have some discounted rooms available through our travel partner, but you are not required to stay there. If you do decide to stay at one of our hotels, you'll have a 2 night minimum to be eligible for the discount.
For our MaXout Lanakila Myrtle Beach Championship event, the local airport is either Myrtle Beach International (MYR)..
Transportation from Airport?
In Myrtle beach, depending on where you stay, there are rental cars (average $30/day); Hotel shuttles; taxi; uber; lyft; and a variety of options. Most of the parking around the venue is free. You can also use Competition Travel to book your full travel package and make the process easy.
What is there to do in Myrtle Beach?
The venue is only a few miles from the Grand Strand in Myrtle Beach and all the offerings that has. The average temperature in May is 78 degrees, so it would be a great time to check out one of the parks.
Spectator Information
What is the spectator fee?
Be sure to check with your coaches who have the most up to date information regarding spectator rates. Children 3 years and under are FREE.

What time will the teams compete?
A preliminary schedule will be sent to registered coaches 2 weeks (or more) before the event. All performance times will be indicated there.

When are awards?
There will be one award session for 2021. We will provide a preliminary performance order for the MaXout Lanakila Event a minimum of 2 weeks before the event.
Team Information
What will awards be?
Awards sessions will be based on number of teams in divisions and will be indicated on the preliminary schedule sent approximately 2 weeks before the event. Awards will include: Banners and Grand Champion rings as well as the MaXout trophy for the Overall High Point Champion.

What placements will be recognized?
Placement recognition banners will be awarded to all teams. 1st & 2nd place teams ONLY will receive placement banners.

Does that mean we don't get rankings?
That's exactly right. We will be recognizing the 1st and 2nd place teams at this event. Everyone that receives a bid is already a winner. We want the athletes to end on a high note, not end in 14th place. To that end, for each division we will bring the 1st and 2nd place teams on stage and recognize our 1st place team. After each 1st place team has been recognized and awarded we will bring the 1st place teams on stage to recognize our Grand Champions and our Supreme Grand Champion.

Is the competition open to solos, duos, trios, and stunt groups?
No. We will not have performance groups at this event, it's a bid only team event.

Judging and Scoring (Here's a link to the scoresheets)
MaXout is a proud non-sanctioned event company. That means we are not a USASF event company. You will find the MaXout rules are similar, but there are some slight differences. If you'd like specific details, ask your bid liaison. Since we create our own scoresheets, it is important that we certify our judges. This also helps ensure you're getting scored appropriately. Your bid liaison will review the scoresheets from your event producer and let you know what, if any, differences there will be with the MaXout scoring system.

Combined Categories for awards:
To ensure proper competition for everyone, we will be using the following combinations for award purposes.
The combined categories will be based on percentage of possible score for Grand Champion rankings.
Tiny = MAX Tiny, CORE Tiny, Rec Tiny, Mitey Mite Pop Warner, Tiny PRIMARY/BASIC
Mini = MAX Mini, CORE Mini, Rec Mini, Junior Pee Wee Pop Warner, Mini PRIMARY/BASIC
Youth = Allstar MAX Youth, Allstar CORE Youth, Rec Youth, Pee Wee Pop Warner, Elementary School
Junior = MAX Junior, CORE Junior, Rec Junior, Junior Varsity Pop Warner, Middle School
Senior = MAX Senior, CORE Senior, Rec Senior, Varsity Pop Warner, High School, Open
Bid Information
When Will I know if I got a bid?
Check out our MaXout website under bid recipients to see the bid winners.

Interesting bid names, why?
We all know the value of Paid, partial paid and at-large bids. We wanted something different. We wanted something that you could show off, take pictures with and be proud of. We love the feeling of Hawaii and the Aloha that it brings, so we decided to name the bids after the traditional leis of our favorite islands. The Aloha bid was out of the love we have for all gyms, but specifically for those outside of our event region that still should be able to be part of our events.

What do the bids mean?
Lokelani is the traditional lei of Maui. This bid is for full registration waiver for a team. Ilima is the traditional lei of Oahu. This bid is for a partial waiver of registration fees for a team. Mokihana is the traditional lei of Kauai. This bid is an at-large bid and would be for full registration fees. For the 2020-2021 season we have implemented a Kupa'a bid. This is for the bid recipients being recognized from the 2019-2020 season.

What happens with crossovers?
The bids apply to the individual registration for a particular team. I.e. if an athlete is on a junior 2 team that receives a mokihana bid and a youth 1 team that receives a Mokihana bid, that athlete would count and be charged full price on the youth 1 team and full price on the junior 2 team.
Registration Fees/Costs
Registration is due by April 17, 2021. If you receive a bid at an event hosted after April 10th, you'll have 1 week to declare your bid and get register.

How do we register?
Your bid liaison will provide you details about how to get registered and be your main point of contact to ensure your travel and event success. You can always email info@maxoutevents.com with any questions at any time.

How much does the event cost?
Lokelani – $100 admin fee + $0 per athlete for registration
Ilima – $50 admin fee + $50 per athlete for registration
Mokihana – $25 admin fee + $80 per athlete for registration

Refund Policy
MaXout's refund policy is as follows:
If your team needs to cancel for ANY reason, 30 or more days out from an event, you are eligible to receive a FULL refund.
If your team needs to cancel for ANY reason, 29 days or less before an event, there will NOT be a REFUND.
If your team needs to reduce participant numbers for ANY reason, there is NO REFUND of the difference if requested less than 30 days before the relevant event. If requested prior to April 10, 2021, you'll be eligible for a full refund.
ABSOLUTELY NO REFUNDS FOR A NO-SHOW, DROPOUT OR SCRATCH AT A COMPETITION.

If the event is cancelled by MaXout and not rescheduled, the team may receive a FULL refund, when requested via email.